Russia Travel Visa
Search for a Travel Visa for your destination…
Expedited Service

Secure Form

Government Approved
How to get a Russian Travel Visa
Russian travel visas are required for all U.S. Citizens and may be required for many foreign nationals prior to leaving the United States. TravelVisa.com can guide you through the Russian visa application process and help you obtain your Russian travel visa in time for your trip!
Select Russia Visa Types
Tourist Visa

Send it today and get it by Thursday Feb 22

Business Visa

Send it today and get it by Thursday Feb 22

Private Visa

Send it today and get it by Thursday Feb 22

Student Visa

Send it today and get it by Thursday Feb 22

Work Visa

Send it today and get it by Thursday Feb 22

Humanitarian Visa

Send it today and get it by Thursday Feb 22

Transit Visa

Send it today and get it by Thursday Feb 22

Technical Service Visa

Send it today and get it by Thursday Feb 22
Traveling to Russia (Important Information)
U.S. citizens need to obey all Russian visa and immigration laws, which are strictly enforced. Russian authorities may deny entry or re-entry into Russia for 5 years or more and cancel the visas of foreigners who have committed two "administrative" violations within the past three years. Activities that are not specifically covered by the traveler's visa may result in an administrative violation and deportation. Be sure to visit the U.S. State Department website for the latest travel advisories related to Russia. And it's always important when traveling abroad to understand the health and vaccination protocols outlined by the Centers for Disease Control.
Travel tips:
Taking photos of certain buildings in Russia can land you in hot water. Be very careful about photographing stations, official-looking buildings and any type of military/security structure. Travelers have been arrested and fined for innocent photo-taking. Understand that the police can stop you at anytime and ask to see your passport. Carry a photocopy of your passport, visa and registration, and present them when an officer demands to see your documents. Tipping is increasingly expected at restaurants. Tips should be between 10 and 15%. Russia has 9 time zones.
Travel Notice (Russia)
Last Update:
FIFA World Cup 2018 visa information
In accordance with the legislation of the Russian Federation, entry (exit) of foreign citizens and stateless persons arriving in Russia as spectators for sports events within the framework of the FIFA 2018 World Cup (will be held from June 14 to July 15, 2018 in the cities of Moscow, St. Petersburg, Sochi, Kazan, Ekaterinburg, Kaliningrad, Nizhny Novgorod, Rostov-on-Don, Samara, Saransk, Volgograd), is carried out without issued Russian visas.
Current Weather Forecast
Today at 1:38 am
36° F / 27° F
Mostly Cloudy
Future Weather Forecast
monday 02/19/2018
39° F / 23° F
Mostly cloudy starting in the afternoon.
tue 02/20
wed 02/21
thu 02/22
US Embassies in Russia
1

U.S. Embassy in Moscow, Russian Federation

Bolshoy Deviatinsky Pereulok No. 8, Moscow 121099, Russian Federation

2

The U.S. Consulate General in St. Petersburg, Russia

15 Furshtatskaya St., St. Petersburg 191028 Russia

3

The U.S. Consulate General in Vladivostok

32 Pushkinskaya St., Vladivostok 690001 - Russia
govWorks automated technology will make passport and visa expediting simple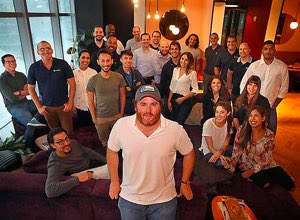 Adam Boalt Launched govWorks to Reinvent the Passport Expediting Process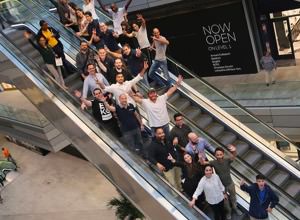 govWorks — will change the way the public interfaces with the government.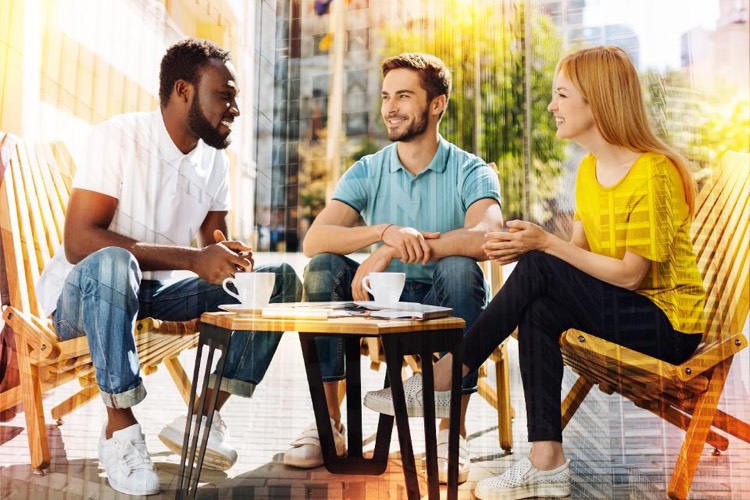 Adam Boalt, TravelVisa's founder and CEO, explains, "Social impact and what you do to change the world can really start with what you're good at as a brand overall."
Full integration with govWorks
govWorks has eliminated challenging government bureaucracy by creating the easiest and most user-friendly place on the web to obtain travel documents for anywhere in the world.
govWorks simplifies documents

Our innovative platform makes complex documents easy to understand and fill out, while also saving you a lot of time.

Secure personal data management

Our digital vault is a secure, centralized identity repository that stores information to be reused for future applications.

Real-Time Mobile Tracking

Get real-time status alerts and track the progress and whereabouts of your documents using your mobile device.