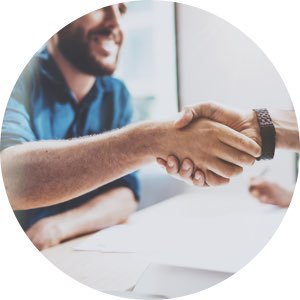 Effective Date: December 26, 2016
This privacy policy applies to govWorks owned and operated websites (TravelVisa.com, RushMyTravelVisa.com, OnlineExpeditors.com). This privacy policy describes how govWorks collects and uses the personal information you provide on our web sites: TravelVisa.com, RushMyTravelVisa.com, OnlineExpeditors.com. It also describes the choices available to you regarding our use of your personal information and how you can access and update this information.
govWorks is committed to protecting your privacy. We take the trust our customers and site visitors place in us very seriously. In order to process your order, we need to know some standard information such as your name, e-mail address, mailing address, date of birth, credit card number and telephone number.
For the purpose of filing your travel documents we need to know/provide to the issuing agency the following information (the following list may not be all inclusive and this information is collected offline and associated with the personal information named above and collected from you online.):
Prior US Passport
Your Travel itinerary
Your Birth certificate
Your Driver's license
Our users also have the ability to submit a third party's personal information. This only occurs in the instance that a user submits their child's personal information to register them for our passport service- this information would include name, age and address. The information our user submits will be used only for the purpose for which it is collected and will not be used for any other reason. It is our Privacy Policy that this information shall remain private and confidential. If you wish to remove this third party information you can contact us at info@govworks.com. Accordingly, the personal information you provide is stored in a secure location and is accessible only by designated staff. We employ the use of SSL encryption when transmitting your sensitive financial information and employ industry accepted standards in protecting your information. We follow generally accepted standards to protect the personal information submitted to us, both during transmission and once we receive it. No method of transmission over the Internet, or method of electronic storage, is 100% secure, however. Therefore, we cannot guarantee its absolute security. If you have any questions about security on our Web site, you can contact us at info@govworks.com. Your personal information is used only for the purposes for which you provide the information. We will share your personal information with third parties only in the ways that are described in this privacy policy. We do not sell your personal information to third parties. Your personal information is used only for the purposes for which you provide the information, with the following limitation:
Agents
We use an outside shipping company to fulfill orders, and a credit card processing company to bill you for services. We also employ the services of a third party agent in hosting our chat feature. These companies do not retain, share, store or use personally identifiable information for any other purposes.
Service Providers
We use other third parties such as The Department of State and consulates to the country of choice to provide passport and visa services on the Sites. We will share personal information as necessary for the third party to provide that service. These third parties are prohibited from using your personally identifiable information for any other purpose. When you submit an order, your information is encrypted with secure server software to protect the information from unauthorized access. We will not sell, rent or trade any personal information we collect from you on our web site unless as otherwise disclosed in this privacy statement.
Service Updates
It is our policy to keep you informed for the duration of your order; we will notify you via e-mail and telephone of the status of your order. If you would rather not receive any updates from us, please send a request to be removed from our e-mail update list to: info@govworks.com
Cookies and Other Tracking Technologies
govWorks and its partners use cookies or similar technologies to analyze trends, administer the website, track user's™ movements around the website, and to gather demographic information about our user base as a whole. You can control the use of cookies at the individual browser level, but if you choose to disable cookies, it may limit your use of certain features or functions on our website or service.
As is true of most web sites, we gather certain information automatically and store it in log files. This information may include internet protocol (IP) addresses, browser type, internet service provider (ISP), referring/exit pages, operating system, date/time stamp, and/or clickstream data. We do not link this automatically collected data to other information we collect about you.
Behavioral Targeting/ Re-Targeting
We partner with a third party to either display advertising on our Web site or to manage our advertising on other sites. Our third party partner may use technologies such as cookies or similar technologies to gather information about your activities on this site and other sites in order to provide you advertising based upon your browsing activities and interests. To opt-out of interest-based advertising by participating companies in the following consumer choice mechanisms, please visit:
Please note this does not opt you out of being served ads. You will continue to receive generic ads.
Order Processing
When sending personal data with credit card information over the Internet to OnlineExpeditors.com, customers should feel secure in the knowledge that this data is protected by encryption over a "Secure Socket Layer (SSL)" technology, which ensures safe transmission.
Legal disclaimer
In certain situations, govWorks may be required to disclose personal data in response to lawful requests by public authorities, including to meet national security or law enforcement requirements.
We reserve the right to disclose your personally identifiable information as required by law and when we believe that disclosure is necessary to protect our rights and/or comply with a judicial proceeding, court order, bankruptcy proceedings or legal process served on our Web site.
Changes in this Privacy Statement
If we decide to change our privacy policy, we will post those changes to this privacy statement, the home page, and other places we deem appropriate so that you are aware of what information we collect, how we use it, and under what circumstances, if any, we disclose it. We reserve the right to modify this privacy statement at any time, so please review it frequently. If we make material changes to this policy, we will notify you here, by email, or by means of a notice on our home page prior to the change becoming effective.
Business Transitions
In the event govWorks goes through a business transition, such as a merger, acquisition by another company, or sale of all or a portion of its assets, your personally identifiable information will likely be among the assets transferred. You will be notified via email or prominent notice on our Web site for 30 days of any such change in ownership or control of your personal information.
Contacting the Website
If you have any questions about this Privacy Policy, the practices or dealings with the Sites, you can contact our Customer Service at info@govworks.com. You may also use this email address to update or delete any personal information (including third party information) you may have already submitted to the website. Upon request Expedited Travel will also provide you with information about whether we hold any of your personal information. We will respond to your request within a reasonable timeframe.
Data Retention
We will retain your information for as long as your account is active or as needed to provide you services. We will retain and use your information as necessary to comply with our legal obligations, resolve disputes, and enforce our agreements.
Links to 3rd Party Sites
Our Site includes links to other Web sites whose privacy practices may differ from those of govWorks. If you submit personal information to any of those sites, your information is governed by their privacy policies. We encourage you to carefully read the privacy policy of any Web site you visit.
Blog/ Forum
Our Web site offers publicly accessible blogs or community forums. You should be aware that any information you provide in these areas may be read, collected, and used by others who access them. To request removal of your personal information from our blog or community forum, contact us at info@govworks.com. In some cases, we may not be able to remove your personal information, in which case we will let you know if we are unable to do so and why.
Testimonials
We display personal testimonials of satisfied customers on our site in addition to other endorsements. With your consent we may post your testimonial along with your name. If you wish to update or delete your testimonial, you can contact us at info@govworks.com.
Social Media Widgets
Our Web site includes Social Media Features, such as the Facebook Like button and Widgets, such as the Share this button or interactive mini-programs that run on our site. These Features may collect your IP address, which page you are visiting on our site, and may set a cookie to enable the Feature to function properly. Social Media Features and Widgets are either hosted by a third party or hosted directly on our Site. Your interactions with these Features are governed by the privacy policy of the company providing it.
Collection of Personal Information
The following location information may be collected including places visited; precise geolocation (lat./long. level identification, versus broader IP address-level location), where a user self-checks in, location-related app-based permissions, and surveillance images.
govWorks
201 S Narcissus Ave.
Suite 2
West Palm Beach, FL, 33401

info@govworks.com
Thank you for using govWorks!
Privacy Notice for California Residents
Effective Date: January 1, 2020
The Privacy Notice for California Residents ("Privacy Notice") supplements the information contained in our Privacy Policy, and applies solely to visitors, users and others who reside in the State of California ("consumers" or "you"). This Privacy Notice addresses your rights under the California Consumer Privacy Act of 2018 ("CCPA"); any terms defined in the CCPA have the same meaning when used in this Privacy Notice.
INFORMATION WE COLLECT
This website and our services collect information that identifies, relates to, describes, references, is capable of being associated with, or could reasonably be linked, directly or indirectly, with a particular consumer or device ("personal information"). We may collect or have collected in the past twelve (12) months, the following categories of personal information. We obtain the categories of personal information listed below as set forth in the methods described in the "Where do we get this information?" section of the Privacy Policy.
Identifiers. Such as a real name, alias, postal address, unique personal identifier, online identifier, Internet Protocol address, email address, account name, or other similar identifiers.
Personal information categories listed in the California Customer Records statute (Cal. Civ. Code § 1798.80(e)). Such as name, signature, physical characteristics or description, address, telephone number, passport number, driver's license or state identification card number, insurance policy number, education, employment, employment history, bank account number, credit card number, debit card number, or any other financial information, medical information, or health insurance information. Some personal information included in this category may overlap with other categories.
Protected classification characteristics under California or federal law. Such as age (40 years or older), race, color, ancestry, national origin, citizenship, religion or creed, marital status, medical condition, physical or mental disability, sex (including gender, gender identity, gender expression, pregnancy or childbirth and related medical conditions), sexual orientation, veteran or military status, genetic information (including familial genetic information).
Commercial information. Such as records of personal property, products or services purchased, obtained, or considered, or other purchasing or consuming histories or tendencies.
Internet or other similar network activity. Such as browsing history, search history, information on a consumer's interaction with a website, application, or advertisement.
Geolocation data. Such as physical location or movements.
Professional or employment-related information. Such as current or past job history or performance evaluations.
Inferences drawn from other personal information. Such as profile reflecting a person's preferences, characteristics, psychological trends, predispositions, behavior, attitudes, intelligence, abilities, and aptitudes.
USE OF PERSONAL INFORMATION
We may use or disclose the personal information we collect for one or more of the business purposes indicated in the "How do we use your information?" section of our Privacy Policy.
We will not collect additional categories of personal information or use the personal information we collected for materially different, unrelated, or incompatible purposes without providing you notice.
SHARING PERSONAL INFORMATION
We may disclose your personal information to a third party for a business purpose. When we disclose personal information for a business purpose, we enter a contract that describes the purpose and requires the recipient to both keep that personal information confidential and not use it for any purpose except performing the contract. We share your personal information with the categories of third parties listed in the "Who do we share your information with?" section of our Privacy Policy.
In the preceding twelve (12) months, we have disclosed the following categories of personal information for a business purpose:
Identifiers
California Customer Records personal information categorie
Protected classification characteristics
Commercial information
Internet or other similar network activity
Geolocation data
Professional or employment-related information
We do not sell personal information. In the event that we do sell any personal information, we will update this Privacy Policy to list the categories of consumers' personal information sold.
YOUR RIGHTS AND CHOICES
The CCPA provides consumers (California residents) with specific rights regarding their personal information. This section describes your CCPA rights and explains how to exercise those rights.
Right to Access Specific Information and Data Portability Right
You have the right to request that we disclose certain information to you about our collection and use of your personal information over the past twelve (12) months. Once we receive and confirm your verifiable consumer request, we will disclose to you:
The categories of personal information we collected about you.
The categories of sources for the personal information we collected about you.
Our business or commercial purpose for collecting or selling that personal information.
The categories of third parties with whom we share that personal information.
The specific pieces of personal information we collected about you (also called a data portability request).
If we disclosed your personal information for a business purpose, the business purpose for which personal information was disclosed, and the personal information categories that each category of recipient obtained.
Right to Delete
You have the right to request that we delete any of your personal information that we collected from you and retained, subject to certain exceptions. Once we receive and confirm your verifiable consumer request, we will delete (and direct our service providers to delete) your personal information from our records, unless an exception applies.
Exercising Your Rights
To exercise the access, data portability, and deletion rights described above, please submit a verifiable consumer request to us by either:
For submissions via email please use the downloadable Verifiable Consumer Request Form.
Only you, or a person registered with the California Secretary of State that you authorize to act on your behalf, may make a verifiable consumer request related to your personal information. You may also make a verifiable consumer request on behalf of your minor child.
You may only make such a request for access or data portability twice within a 12-month period. The verifiable consumer request must provide sufficient information that allows us to reasonably verify you are the person about whom we collected personal information or an authorized representative and describe your request with sufficient detail that allows us to properly understand, evaluate, and respond to it.
We cannot respond to your request or provide you with personal information if we cannot verify your identity or authority to make the request and confirm the personal information relates to you. Making a verifiable consumer request does not require you to create an account with us. We will only use personal information provided in a verifiable consumer request to verify the requestor's identity or authority to make the request.
We endeavor to respond to a verifiable consumer request within forty-five (45) days of its receipt. If we require more time (up to 90 days), we will inform you of the reason and extension period in writing. We will deliver our written response electronically. Any disclosures we provide will only cover the 12-month period preceding the verifiable consumer request's receipt. The response we provide will also explain the reasons we cannot comply with a request, if applicable. For data portability requests, we will select a format to provide your personal information that is readily useable and should allow you to transmit the information from one entity to another entity without hindrance.
We do not charge a fee to process or respond to your verifiable consumer request unless it is excessive, repetitive, or manifestly unfounded. If we determine that the request warrants a fee, we will tell you why We made that decision and provide you with a cost estimate before completing your request.
Non-Discrimination
We will not discriminate against you for exercising any of your CCPA rights.
CONTACT INFORMATION
If you have any questions or comments about this notice, the ways in which we collect and use your information described in this Privacy Policy, your choices and rights regarding such use, or wish to exercise your rights under California law, please do not hesitate to contact us at
Phone: (800) 963-7000
E-mail: info@govworks.com
Postal Address: govWorks, LLC
ATTN: Data Protection Officer
201 S Narcissus Ave.
Suite 2
West Palm Beach, FL, 33401