TECHNOLOGY
Document Scanning

The govWorks platform gives users the power to
digitally capture documents.
Universal Mobile Scanning
Use your phone as a scanning device. Customers can scan paper documents into PDFs using an intuitive web-based mobile app. The scanning process digitizes hard copy documents into clean and professional records, while replacing large hardware scanners.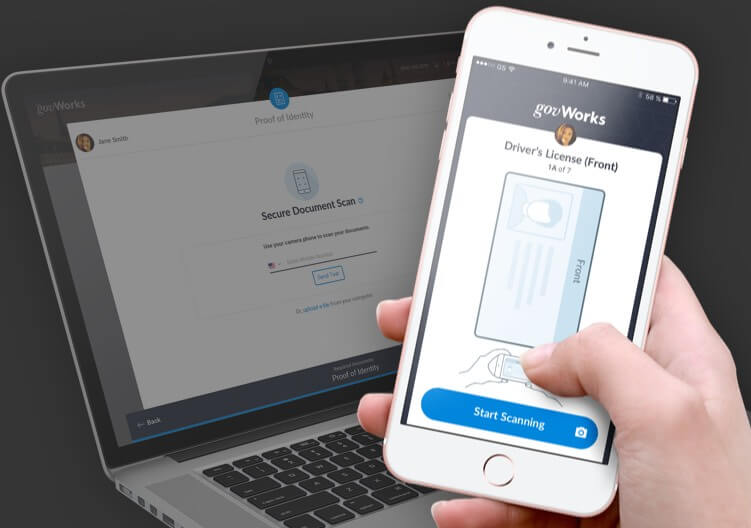 Unique Email Dropbox
Customers can email documents to a unique govWorks email address that is created for that specific traveler. We can then easily add these documents to their application and store them for safekeeping and future use.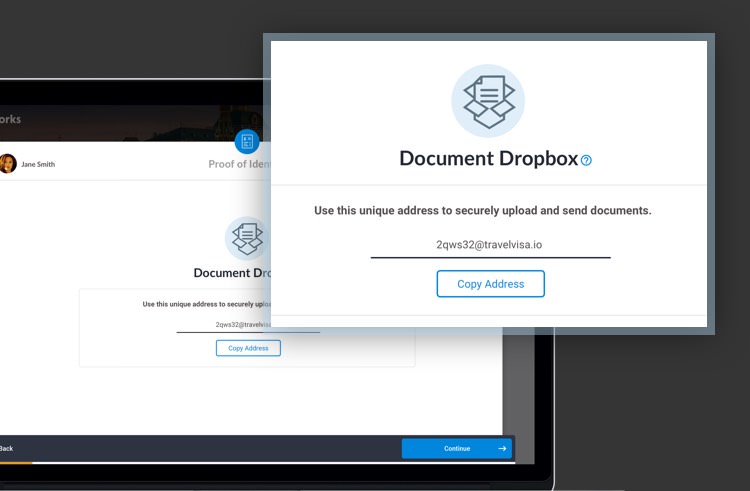 Automated Fax Response
Easily request documents from 3rd parties via fax (e.g. doctor's immunization records). Our system automatically sends a fax request with return fax cover sheet that contains a unique barcode that appends the requested document to the final visa application packet.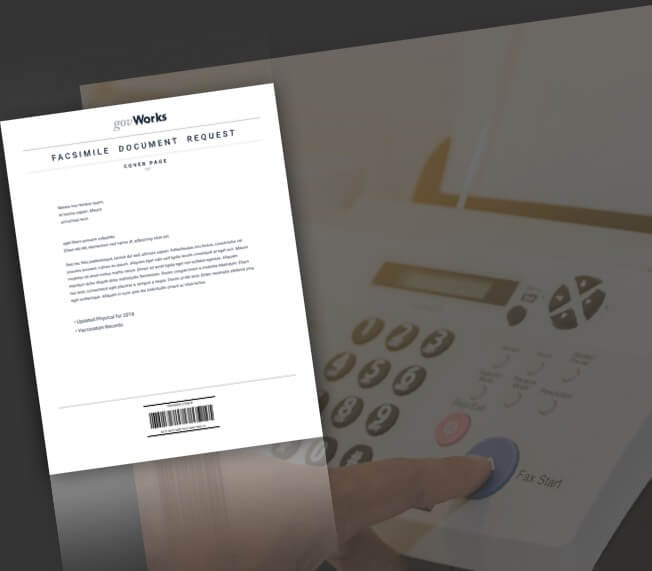 Original Document Requests
Certain countries require an original letter. We'll assist by emailing a request to a 3rd party, providing them with a convenient pre-populated letter to be to printed on company letterhead and signed. We also include a prepaid FedEx envelope and can schedule a FedEx pickup.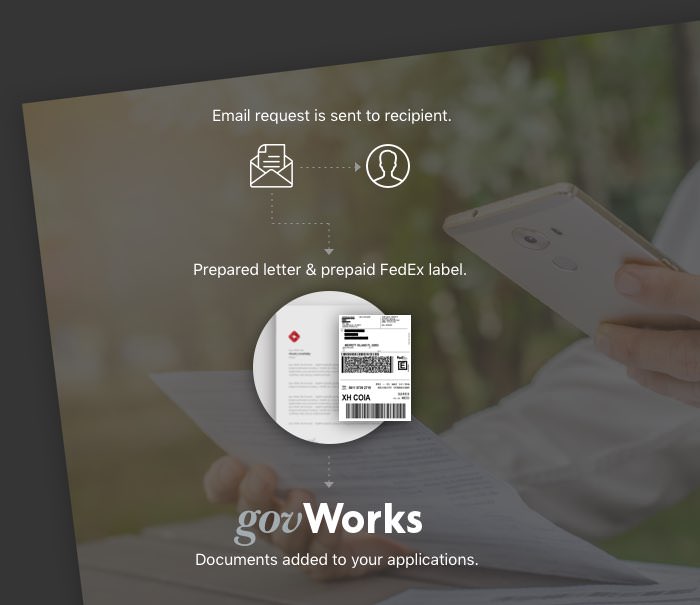 Document Verification

When we receive scanned documents, we automatically use Optical Character Recognition (OCR) to ensure that the information is accurate.

Automatic Follow-up

If we don't get 3rd party requests back in a timely manner we send them a friendly reminder before notifying you to contact the 3rd party directly.

Digital Signature

Some countries will accept digital signatures on certain documents, making the process of requesting 3rd party documents much easier.

Online Notary

Certain countries require notarized documents, which makes life easier because govWorks has an online notary service.
Customization
The travel document process is completely customized to meet country-specific requirements.
Easy to Complete
TravelVisa.com has simplified many complicated document submissions by offering digital scans.
Final Packet Automation
Once online process is finished, simply download visa application submission in one packet.