TECHNOLOGY
Automated Workflow

Getting a travel visa has never been easier.
Just follow our intuitive workflow.
Personal Traveler Profiles
Our govWorks platform enables customers to create personal Traveler Profiles to manage their visa, passport, and document needs. As their profile is populated, all the information is securely stored, making subsequent orders up to 90% faster. Our online Wizard seamlessly uses this information to help fill out forms. The Traveler Profiles also allow customers to move across our family of websites with one sign-in.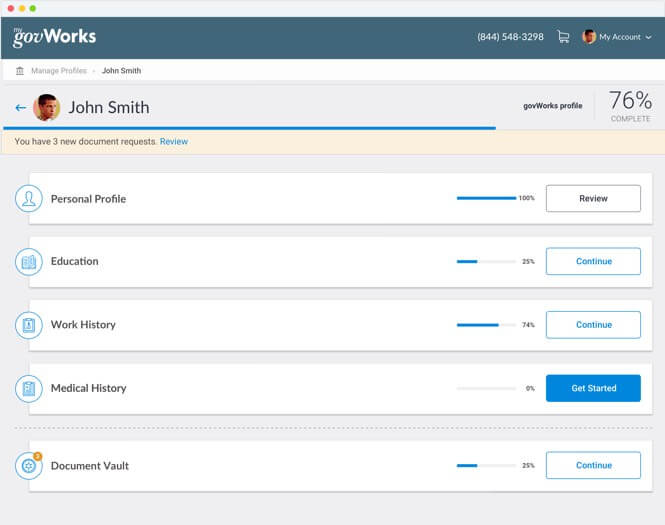 Dynamic Wizard Builder
Travel visa applications contain many questions. Our online Wizard is so smart that it understands how to answer complex questions, keeping the forms simple for customers to fill out. As the Wizard walks customers through each step of the application process, it even fills out certain portions using information already entered in their Traveler Profiles.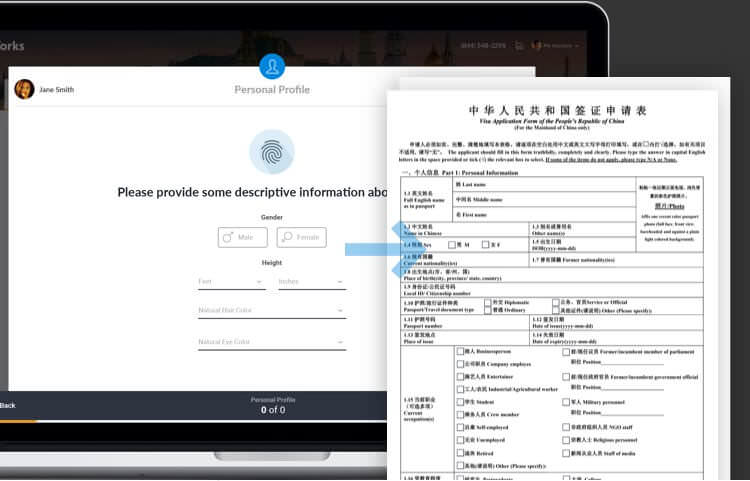 Submission Rules Engine
Every country's visa application contains unique requests for information and documentation. Many questions lead to follow-on questions that often involve complex answers. Our system manages these conditional questions with a rules engine that ensures the workflow follows the proper sequential order.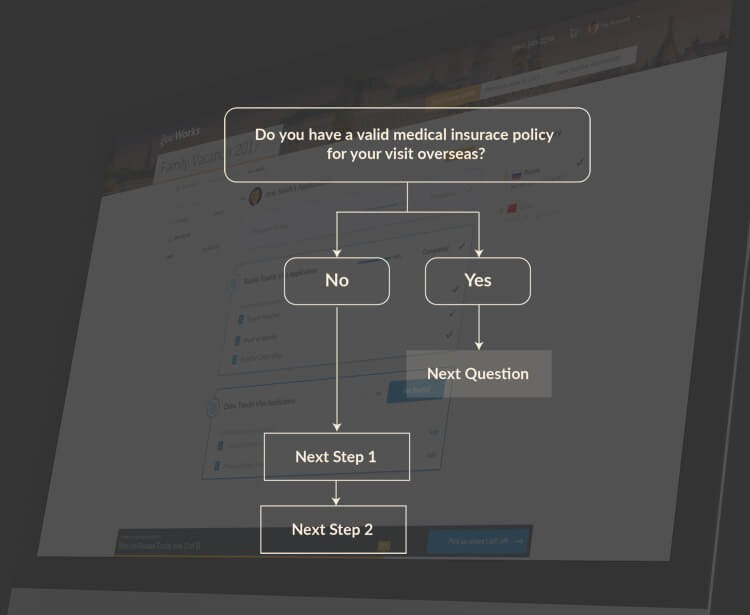 Integrated Smart Application
Once the online application process is complete, download, print and sign your PDF packet for shipping. Your final visa application packet will contain everything you'll need, including a dynamically generated table of contents with instructions on what pages to sign. TravelVisa.com can even arrange for FedEx to pick up your packet.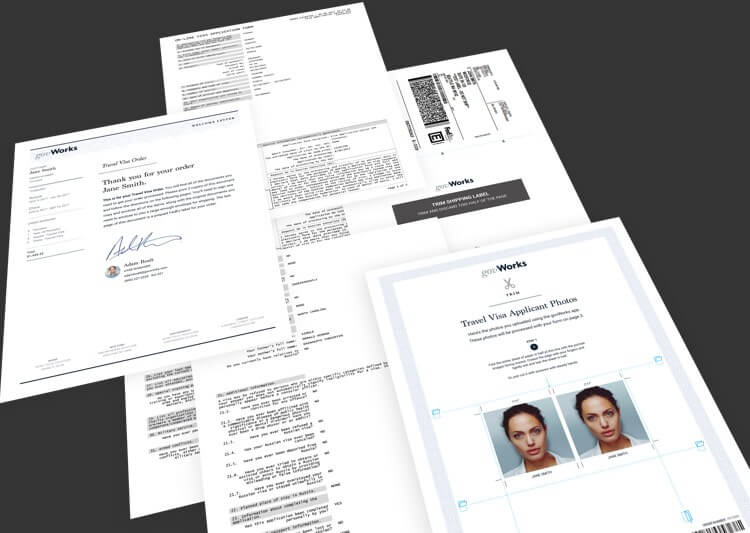 Document Vault

Our system saves all personal information in a digital vault that is a secure, centralized identity repository. We store encrypted copies of all your travel documents, passports included. This enables you to always have secure access to your documentation while traveling.

Electronic Submissions

Customers can submit documents electronically. Using field detection, our engine can automatically submit any kind of non-standard web-based electronic application in seconds, completely eliminating the possibility for human error.

Automatic Document Filling

Our platform fills out certain application sections using information already entered in the customer Traveler Profiles. And we automatically generate your travel visa application in a typed format (PDF), which greatly reduces errors and lessens government burden.

Requirement Widgets

These eliminate manual uploads, convert users better, and verify and validate information more accurately. Widgets are built-in to make certain facets easier, seamlessly prompting customers for useful information.
Reduce Delays
We make intimidating and complex forms simple, eliminating application errors and reducing delays.
Universal Forms
Our dynamic Wizard can take forms from any country and translate and adapt them to your native language.
Workflow Automation
The entire application process is fully automated guiding you through every step, while providing around the clock support.